Compare the Mercedes-Benz GLS vs. the Audi Q7
Finding a luxury SUV with style and technology is pretty easy but choosing can be difficult. A Mercedes-Benz GLS has a powerful engine, generous fuel efficiency, and the latest safety and entertainment technology. Should you choose this SUV or the Audi Q7? Understanding which model stands out with the features Columbia customers care about most is the first step towards making a decision, so read through these quick points and then visit for a test drive.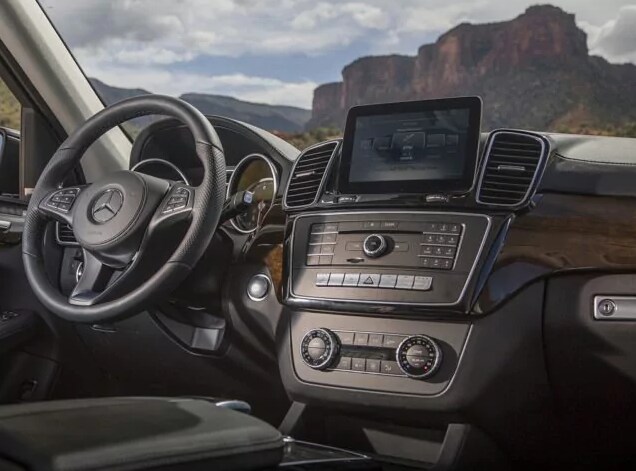 Features
If you want cargo space in an SUV, then the Mercedes-Benz GLS has you covered by offering up to 16 cubic feet, while the Audi Q7 gives you up to 14.8 cubic feet. With rear seats folded, get up to 49.4 cubic feet in the GLS, and up to 37.5 cubic feet in the Q7.
When asked, drivers rank the Mercedes-Benz GLS much higher than the Audi Q7 for handling, cargo, family-friendliness, and overall value for Ellicott City customers.
If rear seat entertainment sounds like a good plan for those long road trips, the Mercedes-Benz GLS can help Hanover drivers by offering available dual screens that work with a DVD player or for games, but with the Q7, you spend extra to get your vehicle ready, but the tablets are not included and will cost you extra.

Performance
When it comes to reliability for Glen Burnie customers, the Mercedes-Benz GLS has scored better than the Audi Q7 has, according to US News.
With a Mercedes-Benz GLS, you get a base 3.0-liter V6 engine with 362 horsepower, but you have the option of upgrading to a 4.7-liter V8 with up to 449 horsepower. The base Q7 offers a 2.0-liter engine with 252 horsepower, but their upgrade is a 3.0-liter engine with 333 horsepower.
Maximum towing in the Mercedes-Benz GLS is up to 7,500 pounds on the base trim when properly equipped, while with the Audi Q7, you get up to 4,400 pounds of maximum towing on the base trim.
With the Q7, Baltimore drivers get two engine options, but with the Mercedes-Benz GLS you can have three, including a 577-horsepower 5.5-liter V8 biturbo engine.