Compare the Mercedes-Benz GLE
Learn How the Mercedes-Benz GLE Compare to its Baltimore-Area Rivals
Luxury mid-size SUVs continue to gain in popularity, especially with our customers from Columbia, Hanover, Ellicott City, and Glen Burnie. After all, they offer the versatility and capability you want, with the premium features appointments that you relish. We decided to see how three of the most popular options in the class fare in head-to-head competitions, pitting the Mercedes-Benz GLE up against the BMW X5 and Audi Q7. Let's see what the results show.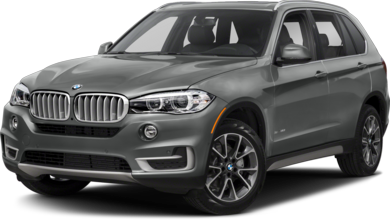 Mercedes-Benz GLE vs. BMW X5
Price
While certainly not the deciding factor when you're looking at these vehicles, price is always a valid consideration. When comparing the two entry-level Manufacturer Suggested Retail Prices, the Mercedes-Benz GLE comes in a cool $5,000 lower than the X5 -- savings you can either choose to pocket or to devote toward upgrading to a higher level version of the GLE 350.
Performance
The standard 3.5-liter V6 engine that's found in the Mercedes-Benz GLE makes 302 horsepower, besting the production of the BMW's 3.0-liter turbocharged 6-cylinder -- and at a lower RPM, which saves wear and tear on the engine since it doesn't have to work as hard to reach peak performance. Fuel efficiency is estimated to be nearly the same for the two SUVs, but the Mercedes-Benz GLE has a larger fuel tank -- so you'll stop less often for gas, which means more money in your pocket over the long run.
Features
Both SUVs include the kind of plush details and advanced standard features that you expect from a high-end luxury manufacturer. Even the base model of each comes with standard roof rails, remote keyless entry, cruise control, navigation, and hands-free communications systems. However, the Mercedes-Benz GLE also includes some standard features, like a moonroof, that the X5 either doesn't offer or makes you pay extra to add as an option.
Mercedes-Benz GLE vs. Audi Q7
Price
The Audi does enjoy an advantage when it comes to the introductory Manufacturer's Suggested Retail Price, but that slight edge is quickly eliminated when you start to look at each SUV's standard and available features.
Performance
The Mercedes-Benz GLE boasts a standard 3.5-liter V6 engine that generates 302 horsepower and 273 pound-feet of torque. The Audi Q7's base 2.0-liter four-cylinder engine also makes 273 pound-feet of torque but tops out at 252 horsepower -- a significant reduction when you're navigating busy traffic. Fuel economy is practically the same, so the larger fuel tank found in the Mercedes-Benz GLE means you'll stay on the road and away from the gas pump for a longer period of time.
If you like to bring your big toys on trips with you, then the Mercedes-Benz GLE is the better option of the two. It has a maximum towing capacity of 7,200 pounds, while the Q7 is limited to hauling 4,400 pounds.
Features
As you would expect, the Mercedes-Benz GLE and the Audi Q7 are both well-appointed with standard amenities. However, the Mercedes-Benz GLE includes standard features that Audi either wants to charge you more for or doesn't even offer. These include hands-free communication, navigation, a CD player, and a moonroof. You an also add optional features to the Mercedes-Benz GLE, like a rear sear DVD entertainment system, 115V power outlet, passenger lumbar support, and air suspension, that the Audi doesn't offer at all.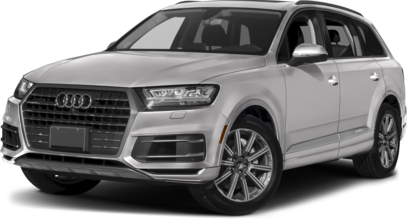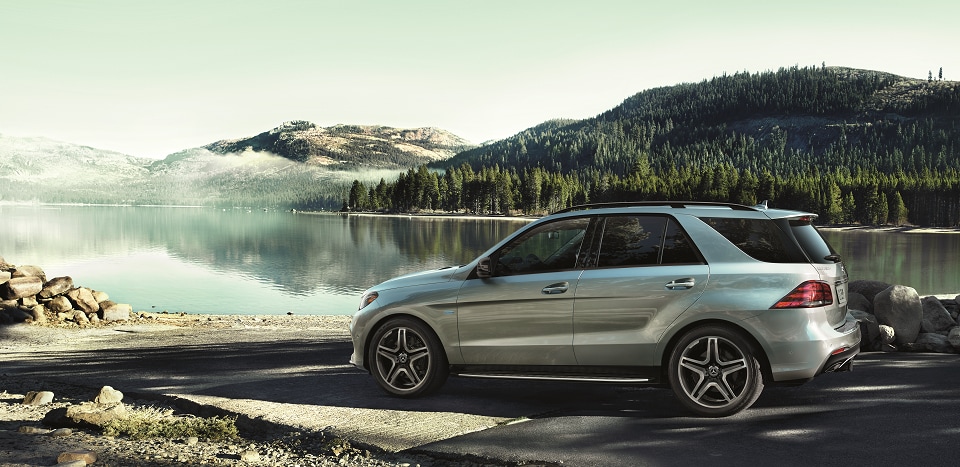 Visit Our Baltimore Showroom to Explore the Mercedes-Benz GLE
For us, it's clear that the Mercedes-Benz GLE is the top choice when you're considering luxury midsize SUVs. We cordially invite you to visit us and examine our inventory in person when you have the available free time. Our professional team is always pleased to answer any questions you might have, explains features in full, and arrange for you to take an informative test drive.