Which Luxury Performance SUV does your Life Demand? The 2018 Mercedes-Benz GLC or the BMW X3?
There are many fine options out there when it comes to luxury vehicles, so it can be difficult to find which one is the best for your life. When choosing a luxury performance SUV, many compare the 2018 Mercedes-Benz GLC to the BMW X3. We believe the 2018 Mercedes-Benz GLC is the better option--let us show you a few reasons why: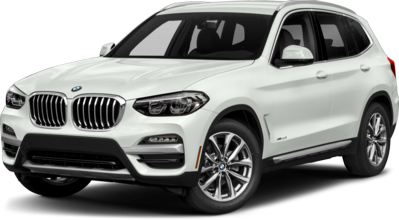 The 2018 Mercedes-Benz GLC vs the BMW X3
Performance -- Both the 2018 Mercedes-Benz GLC and BMW are fine vehicles, but the Mercedes-Benz GLC drives with confidence. The Mercedes-Benz GLC offers 273 pound-feet of torque, 241 horsepower, the paddle-shifted 9G-TRONIC automatic transmission, and a precision tuned suspension. The BMW X3's eight-speed automatic transmission and lower torque ratings are adequate, however.
Style -- The Mercedes-Benz GLC isn't the same-old silver luxury SUV or sedan you see around town every day. The 2018 Mercedes-Benz GLC is designed as a unique four-door coupe, with an expertly sculpted exterior, premium wood and leather accented interior, stellar luxury features like premium MB-Tex heated and ventilated seats, and all the latest tech. The BMW X3 has jagged exterior lines, a small 6.5-inch display, and everyday leather seats.
Safety -- High-tech safety is plentiful on the 2018 Mercedes-Benz GLC, with a large suite of safety features, like Crosswind Assist, COLLISION PREVENTION ASSIST PLUS, ATTENTION ASSIST, LED running lamps and taillights, Adaptive braking, BAS PLUS with cross-traffic assist, DISTRONIC PLUS with steering assist, PRE-SAFE brake with pedestrian recognition, Active blind spot assist, and Active lane keeping assist, to name a few. The BMW X3 has some comparable features, if you'd like to include the Driving Assistance Package, the Driver Assistance Plus Package, the Parking Assistance Package, and the Executive Package.

We believe the Mercedes-Benz GLC comes out ahead, though the BMW X3 is sufficient for many people. But don't take our word for it--experience the 2018 Mercedes-Benz GLC for yourself today at Mercedes-Benz of Catonsville. We're certain you'll fall in love with the 2018 Mercedes-Benz GLC just as soon as you slide behind the wheel. You'll be the envy of Catonsville, Baltimore, Columbia, Hanover, Ellicott City, and Glen Burnie in no time at all.